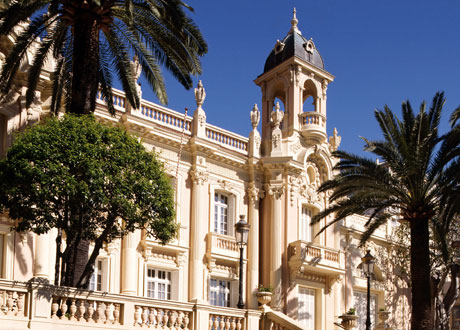 Nouveau Musée national de Monaco – Villa Sauber
17 avenue Princesse Grace
98000 Monaco
The New National Museum in the Principality of Monaco - or Nouveau Musée national de Monaco - is the Principality's art museum. It promotes its heritage and disseminates contemporary creation through temporary exhibitions in its two buildings: the Villa Paloma and the Villa Sauber.

The Villa Sauber is one of the last "Belle Époque" style villas in Monaco. In the early 1900s, it belonged to the Blanc family, who played an important role in the development of the Société des bains de mer de Monaco and the Monte Carlo casino. In 1904, the English painter Robert Sauber bought the villa from Edmond Blanc and set up his studio there. In 1914, the villa was sold and resold before returning to the painter in 1925. In the early 1930s, Sauber bequeathed the villa to the London Police Courts Relief Fund. In 1952 Nora MacCaw became the owner and in 1957 she sold it to the Princess Grace Avenue Property Company.
The Villa Sauber and its garden were purchased by the Société immobilière domaniale de Monaco in 1957. It is a space dedicated to temporary exhibitions of contemporary art.