Magazine
Subscribe
---
Try Now 6 month subscription
Discovery offer : for a 6 months subscription, equivalent to 3 issues = 19 € instead of 30 €
Add to cart
Subscription 6 issues = 52 euros instead of 60 euros
Subscription to the review, 6 issues 52 euros instead of 60 euros
Add to cart
Subscription 2 years
2 year subscription to the magazine, equivalent to 12 issues.
The subscription will start from the next issue.
Add to cart
At your newsagent
---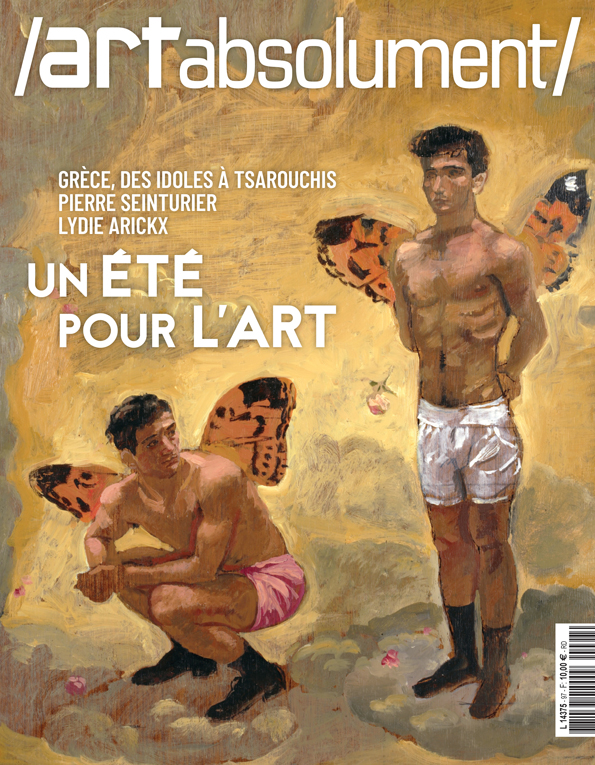 Juillet/Août/Septembre 2021
En kiosques le 14 juillet 2021
UN ETE POUR L'ART
Grèce, des idoles à Tsarouchis
Pierre Seinturier
Lydie Arickx
Add to cart
Summary
6 Chroniques
Carnets de route. Cimetières, havres de paix et d'art. L'état des choses L'art et le territoire
13 Actualités
Sculpture-sur-la-Sorgue à la Villa Datris / Courbet caricaturé à Flagey / Picasso / Rodin, mouvements comparés à Paris / Surréalismes transatlantiques à Marseille / Le MIAM fête ses 20 ans / Hybride, une biennale à Lens / Divas à l'Institut du monde arabe
40 Découvrir
Gérard Fromanger. Double hommage
42 /
Les Flandrin Athéniens de Rome. Musée des Beaux-Arts de Lyon
48 /
Grèce. Des idoles des Cyclades à Yannis Tsarouchis. Musée Fenaille, Rodez / Musée du Louvre, Paris / Wrightwood 659, Chicago
......