L'Espace
Opening time
lundi Closed


mardi 11:00 – 19:00
mercredi 11:00 – 19:00
jeudi 11:00 – 19:00
vendredi 11:00 – 19:00
samedi 12:30 – 19:00
dimanche Closed
The Espace Art Absolument is a place of exchange, exhibition and sale of works of art as part of the continuity of the work carried out by the magazine, in particular as regards aesthetic diversity and a presence of consecrated literature. to art, with a choice of works on site.

Located at 11, rue Louise Weiss in the 13th arrondissement of Paris opposite Station F, it also hosts meetings of the Amis d'Art Absolument, of which we invite you to become members.
Voir l'ensemble de nos expositions depuis 2017
Currently
GASTINEAU MASSAMBA
MAKUKU MÂ TÀTÛ
Du 21 septembre au 28 octobre 2023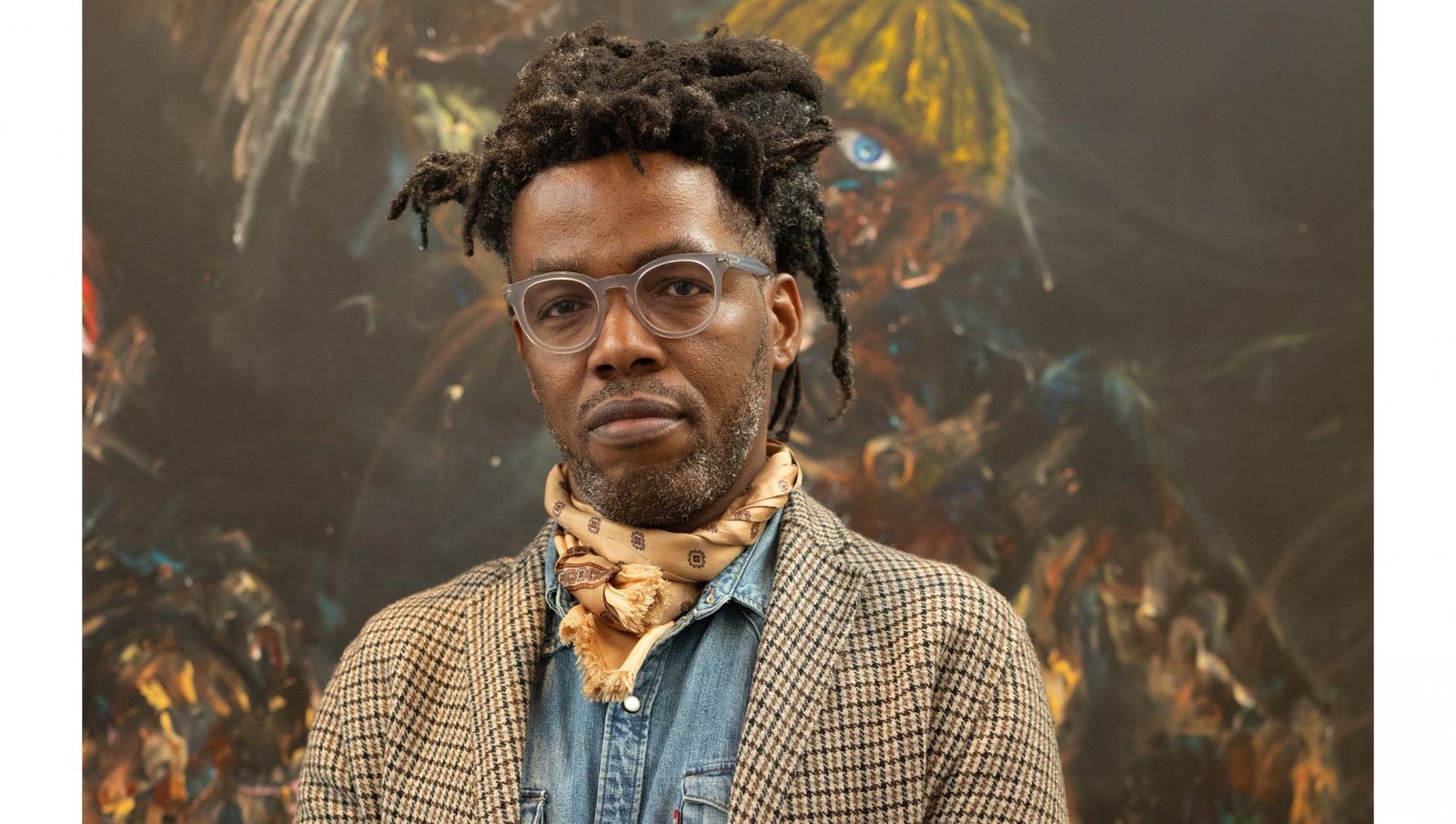 Past exhibition
MARK BRUSSE – EN TOUTES CHOSES
From May 11 to August 12th 2023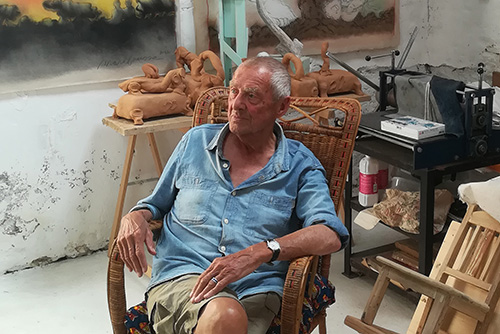 Pictures from the opening on May 11, 2023
Past exhibition
PAT DE WILDE – LA BEAUTÉ DE L'ÂGE
From March 21 to April 29 2023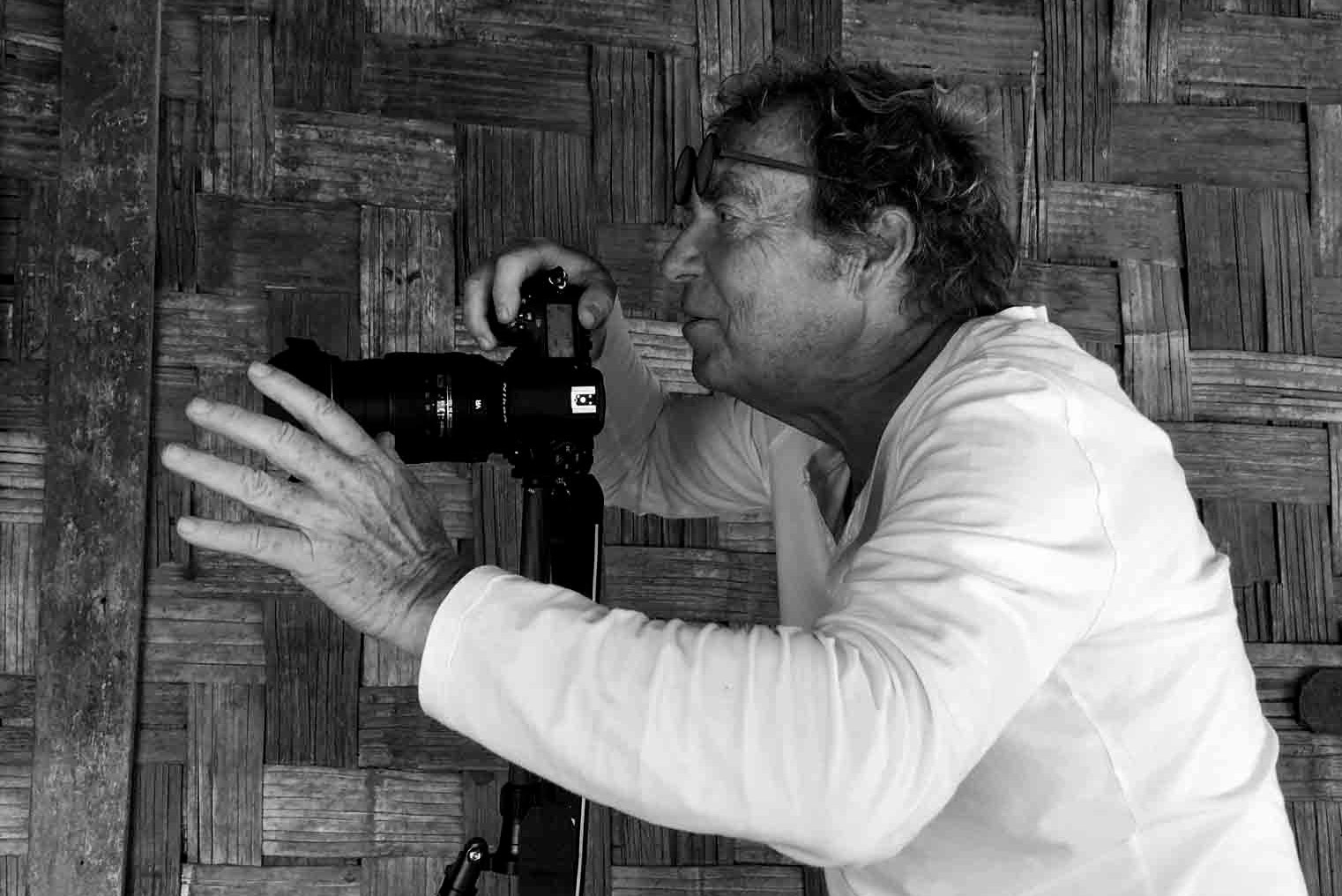 Photos from the opening on 21 March 2023
Past Exhibition
DEGANN – GETTING CLOSE - SE RAPPROCHER
Du 2 février au 11 mars 2023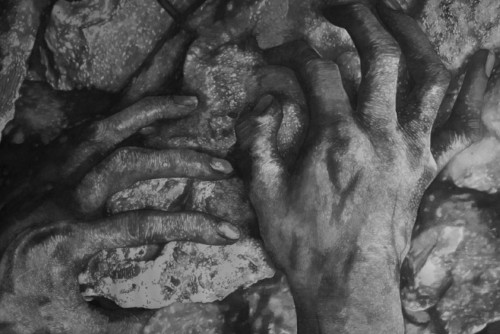 Past Exhibition
Mari Minato – Horizons au long du Rhin
Du 1 décembre 2022 au 21 janvier 2023


Past Exhibition
From 29 September to 5 November 2022
Extension until 19 November 2022

Christian Jaccard


EN ROUGE
ET NOIR

"Such are the observations of ordinary natural science around ignition; the state of a body heated until it turns red and its carbonaceous residue; the state of a real world that takes the form of a sometimes rocky trek into the action of ephemeral paintings and suggests pictorial interpretations."
Christian Jaccard

In the line of exhibitions re-evaluating milestone figures of contemporary art (Judit Reigl, Jean Le Gac, Peter Klasen, ...), the Espace Art Absolument presents a re-reading of Christian Jaccard's work based on the chromatic relationship IN RED AND BLACK. Bringing together some twenty works from 1973 to 2020, the exhibition takes a retrospective turn, with an emphasis on his work with fire..
See the works in the exhibition
Past Exhibition
From June 9 to September 17, 2022


Joel Andrianomearisoa Les rêves et les Nuits
"I don't know where I'm going: I'm not an artist to find myself stuck in certainties", says Joël Andrianomearisoa during his interview with the magazine Art Absolument. From June 9, 2022, carte blanche is granted to this artist from Madagascar. If we look at the evolution of his work, from his first textile works, directly inspired by his stylistic period, to the "flat sculptures » that he explores today, we quickly realize that he is not attached to any particular technique and that, like an alchemist in search of the philosopher's stone, he does not hesitate to help on all the forms that could bring another color to his plastic universe. In 2019, the artist opened his first Malagasy pavilion at the Venice Biennale. At the same time, he opened the art center in the capital of Madagascar, Hakanto Contemporary.
Past Exhibition
From 14 April to 28 May 2022
Prix Art Absolument@Drawing Factory
Odonchimeg Davaadorj and Quentin Spohn
Art Absolument and the DRAWING FACTORY awarded a prize to two winners selected by a qualified jury composed of the artist Ernest Pignon-Ernest; Chantal Colleu-Dumond, director of the Centre d'Art et de Nature de Chaumont-sur-Loire; Tom Laurent, editor-in-chief of the magazine Art Absolument and Olivier Kaeppelin, curator, art critic, former delegate for the plastic arts. At the end of the prize, Odonchimeg Davaadorj and Quentin Spohn will have an exhibition at the Espace Art Absolument and a publication on their work in the issue 100 of the magazine Art Absolument.
Past exhibition
From March 15 to April 2; 2022
L'Art Absolument, 20 years with the artists
List des exhibited artists

Ayman Baalbaki, Carole Benzaken, Jacques Bosser, François Bouillon, Mark Brusse, Damien Cabanes, Philippe Cognée, Marc Couturier, Degann, Jean Le Gac, François Jeune, Peter Klasen, Christian Lapie, Najia Mehadji, Jean Michel Meurice, Yazid Oulab, Bruno Pédurand, Ernest Pignon- Ernest, Jean Pierre Raynaud, Judit Reigl, Vladimir Skoda, Barthélémy Toguo.
Sunday

March 20 afternoon we celebrated the 20th anniversary of the review Absolument with the artists