Luca Signorelli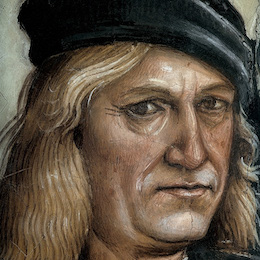 1445 (Cortone) / 1524 (Cortone)
Far from being a small, talented, rough-hewn provincial man who made it to the capital, and not content with being an outstanding illustrator, Signorelli is an artist who is both expressionist and conceptual, an athlete of body and mind, which gives the fierce nudity of its figures an allegorical, elegiac and melancholy character. Signorelli the wise, who frequented the Medicis in Florence as well as the Vitellis in Citta di Castello, who was a friend of Bramante, who "took a liking to being well dressed" (Vasari) and who was later to hold important positions in the municipal administration of Cortona, had succeeded in affirming with the Education of Pan a true anti-Botticellian poetics, of an austere thought, and of a dry treatment, which slapped in the limpid air of central Italy like a whiplash.
Artist's issues
---
Artist's exhibitions
---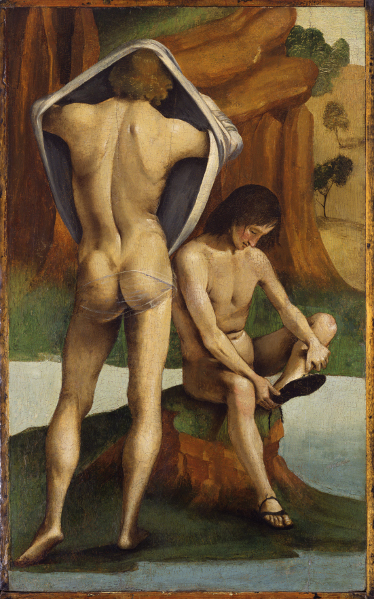 Luca Signorelli - « de ingegno et spirito pelegrino » (une invention originale et capricieuse).
21/04/2012 - 26/08/2012
(Perugia) Galleria Nazionale dell'Umbria